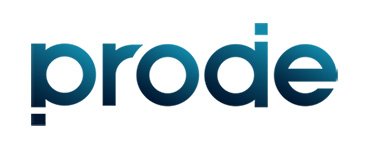 PRODE & UDG iDEAlab laboratories help development of students' business ideas:
Tuesday, November 29th, 2016.
Regional Startup Weekend in Novi Sad: UDG students won third place!
Multidisciplinary team of students of University of Donja Gorica won third place on regional Startup Weekend held at Faculty of technical sciences, University of Novi Sad from 28th to 30th October 2016.
Startup Weekend is a global network of passionate leaders and entrepreneurs on a mission to inspire, educate and empower individuals, teams and communities. It is sponsored by Google for Entrepreneurs and licensed by this worldwide known brand. Twenty-one teams composed of young enthusiasts for entrepreneurship participated at Startup Weekend in Novi Sad, from throughout the whole region. They had the opportunity to develop their business ideas within those 54 hours. The best teams got the chance to start development of their business ideas in reality.
UDG team was composed of students of Faculty for international economics, finance and business, Faculty for information technologies and Polytechnics. It was composed of economist, marketing specialist, web designer and analyzer and architecture designer. The group's idea was Light4Life.
Light4Life is the idea of special light road signalization which activates automatically when needed. As such, it warns drivers on time and therefore it is very effective in solving the problem of accidents on zebra crossings. UDG team got to this idea encouraged to solve the big problem of increasing number of car accidents that happen on Montenegrin roads these days.
Light4Life is the idea that students developed within laboratories at UDG- iDEAlab and PRODE. Students who participated in this competition are Balša Lompar, Željko Gazivoda, Amra Pupović, Natalija Drekalović, Milena Glendža i Bojana Sterniša.
Congratulations!