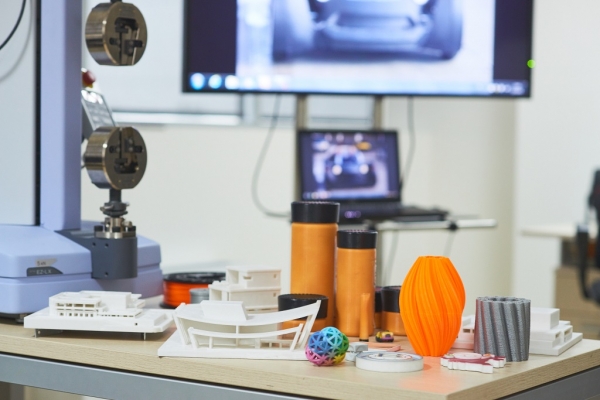 Info day in ProDe Laboratory
Tuesday, May 17th, 2016.
Faculty of Polytechnics at University of Donja Gorica (UDG), organizes the Info day: Learn about 3D technologies at UDG. Info day will be held on Wednesday, May 18, at 14:00h in ProDe Laboratory at University of Donja Gorica.
ProDe Laboratory is established under the project Laboratory for product design including disciplines such as graphic, fashion and interior design, within the HERIC project, financed by Ministry of Science of Montenegro. The main idea that lies behind the project is to enhance the performance of Montenegrin economy, by creating an environment for technology transfer. Through this Info Day, Montenegrin companies will have the opportunity to get familiar with the functionality of the ProDe Laboratory and the most advanced 3D technologies.
Laboratory for Product Design, which is established under the project, is located at the University of Donja Gorica and represents the academic and professional centre for the development of a new products and services. The laboratory is equipped with the most recent equipment in the region, and includes 3D Printer, 3D Scanner, Shimadzu - EZ Tester - Table top testing machine, as well as the Wide Station. ProDe laboratory is used by staff and students of the University of Donja Gorica (UDG). The Faculty of Polytechnics, in collaboration with national and international partners, manages the Laboratory.
On behalf of UDG, we invite you to attend this important event, and to take the opportunity and learn more about 3D technologies, by following the presentation and activities of the most advanced Laboratory for Rapid Prototyping in the region.