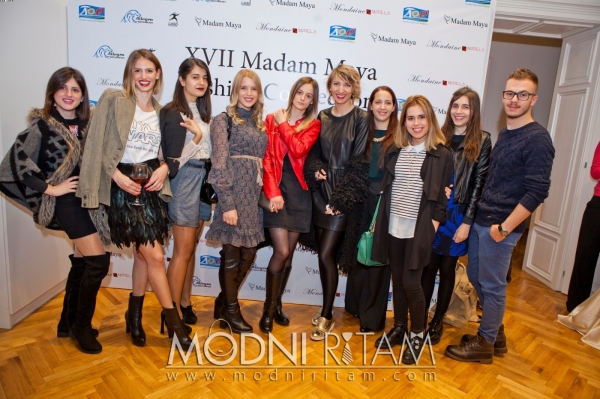 "Fashion and Art history"
Wednesday, May 18th, 2016.
An exhibition by students from the Faculty of Design and Multimedia, was opened at the Center of Contemporary Art, Castle Petrovic, during the "17th Madam Maya Fashion Connection" held in Podgorica.
Students from the class of Fashion Design, presented their works inspired by fashion and art history. Young artists inspiration came from Byzantine painting, Titian and Renaissance, Impressionism, Egon Schiele, Caravaggio, Picasso, pop art and Basquiat..
Featured works were carried out under the supervision of their mentor Tijana Todorović and technical assistant Jasmina Perović. The Exibition catalogue was designed by Luka Bošković, while the artistic proposal for the catalogue was given by students Marta Garčević and Perunika Šćekić.
Students whose works were presented at this exhibition were: Marta Garcevic, Perunika Scekic, Andela Nikolic, Aleksa Dopudja, Tijana Kosic, Kristina Mitrovic, Gordana Bulatovic, Sejla Muratovic, Aleksandra Kazanegra, Anja Nikolic and Jovana Dulovic.