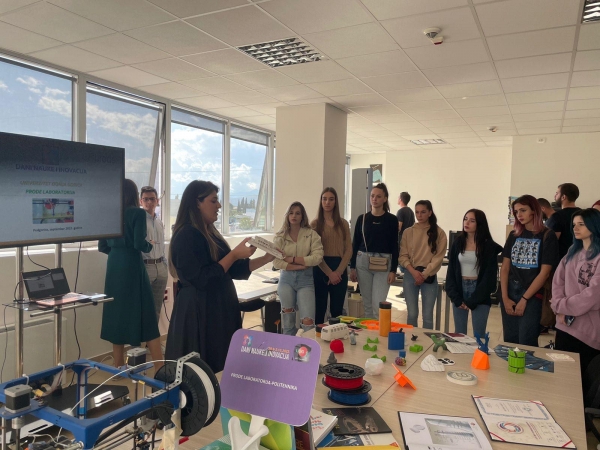 DAYS OF SCIENCE AND INNOVATION 2022
Wednesday, October 12th, 2022.
The Days of Science and Innovation festival, as the central annual event of the Ministry of Science and Technological Development, aims to bring science and innovation closer to the widest population. The Days of Science and Innovation was held in the period from September 29th to October 2nd, 2022, and the sponsor of the festival was the "Five G" brand. This event is primarily intended for the promotion of new technological knowledge and skills in the field of 3D technologies, laboratories in the area of food quality and safety, studies for those who are oriented towards films and media, and the fun world of mathematics. The program within the festival included a wide range of events, exhibitions, workshops, presentations and panels, where public institutions, state and private faculties, non-governmental organizations, private companies, startups, business incubators and other subjects of scientific research and innovation activities took part. Participants were welcomed at rigorous workshops, based on the latest trends and technologies, organized by professors, associates and students of the University of Donja Gorica, UDG. Through a unique combination of learning and fun, students from primary and secondary schools got the opportunity to learn about the most sought-after knowledge and professions in the field of 3D printing for beginners in ProDe laboratory at the University of Donja Gorica, through laboratory practice and work that was held by colleagues Sara Djikanovic, BSc ing. polytech. and Bojana Sternisa, MSc arh. Bellow, we attach photographs from the festival.
Analysis of 3D Printer Capabilities German RepRap and 660 ProJet
Video gallery