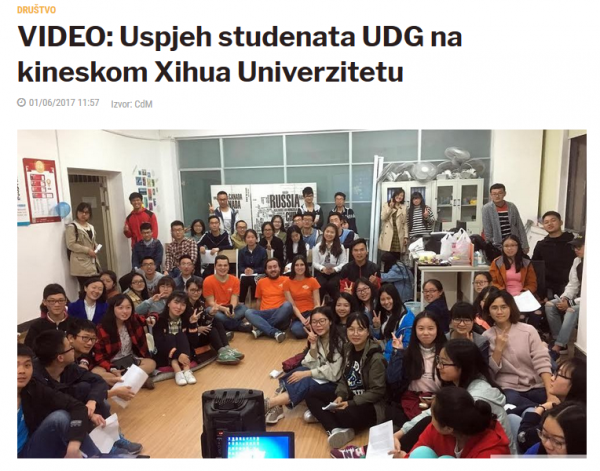 Media covers the success of ProDe team in China: ProDe wins Visual Identity Product Design Competition
Thursday, June 8th, 2017.
Montnegrin Media reports on ProDe team i n China. News was broadcasted by CDM, Portal Analitika and Kolektiv. UDG graduates from Faculty of Design and Multimedia, are currently on a study visit at Xihua University in Chengdu, China. Product design competition 'Universities Industrial Design Competition Si Chuan' is being traditionally organized every year and it includes several thousand student applications from an entire Si Chuan province which has 80 million citizens. Links with detail media coverage are available below.