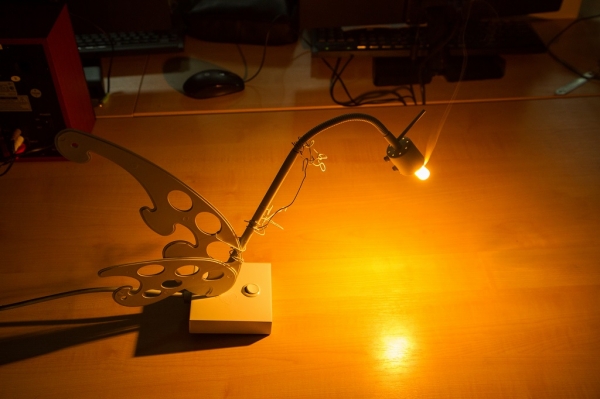 Students' artwork - Lamp and clock made from recycled material
Tuesday, May 17th, 2016.
Within the curricula of the Design Marketing course, students of the Faculty for multimedia and design had the task to work on development of a lamp made from recycled material.
They were working on this task throughout the summer semester of 2015/16. In order to make this specific lamp made of recycled material, they needed to collect it from their environment, but also to do market research, and also do the research on materials, forms and make several draft versions. All of the lamps that were made by students are functional and have a unique look.
The practice has shown that these type of course tasks have a positive impact on perception and visualization of young people. This specific type of investigation within one course shows to be very productive, considering how it affects students and their ability to educate people from their environment on why should we look after our planet and on the importance of ecology.
Young students of graphic and fashion design had the opportunity to express themselves, and also to improve their art skills and strengthen their self-confidence, when they were given the exam task to make a clock made of recycled material. This also improved their sense for functionality and visualization of objects.