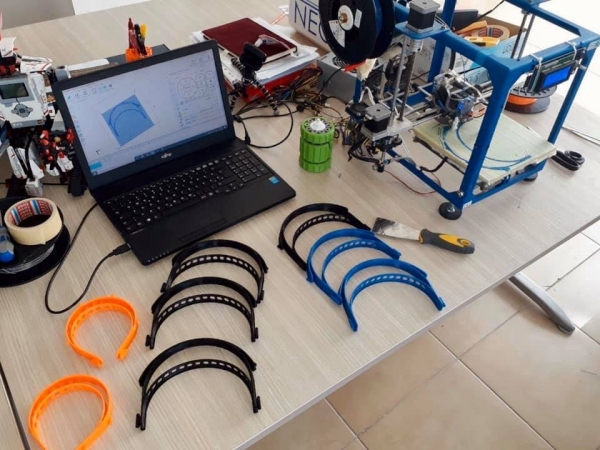 PRODE team, schools and companies working hard and printing visors for medical staff
Tuesday, March 24th, 2020.
Laboratories of the Univeristy of Donja Gorica, Mtel Digital Factory, 3d room companies, Open Box, Stefani 91, schools Stampar Makarije, Sutjeska, Oktoih, as well as Remid - Vis company that made parts for aspirators, are working hard and printing visors for our medical staff.
They use this opportunity to thank the medical teams (Clinical Center of Montenegro, Health Centers, Institute of Public Health, etc.) in Montenegro, as well as in whole world, which are now working with great intensity in the hopes of overcoming this pandemic with as few consequences as possible. They also say that maximum efforts will be made for the development of the necessary protections.
Stay at home because they stay at work for you. Keep yourselves safe to keep them safe. And let's keep our distance today, so we can hug eachother tighter tomorrow.