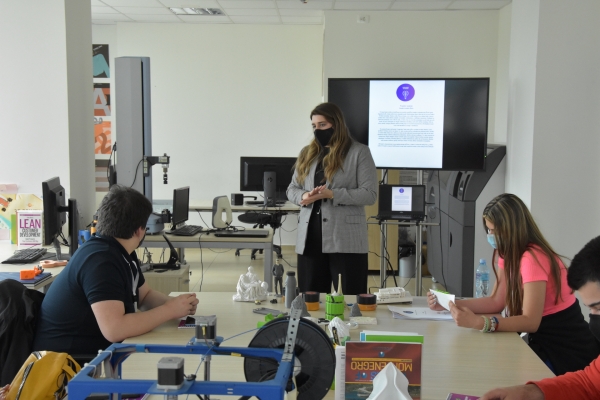 Open Mind Academy- Build Your Future With Technology 3D held in ProDe Lab
Tuesday, May 25th, 2021.
Open Mind Academy is organized for high school students who want to gain practical experience in one of the most current areas using modern technologies such as 3D printing, design, programming, drones, artificial intelligence and others, in collaboration with professors and associates at the University of Donja Gorica.
As part of the Open Mind Academy, the Faculty of Polytechnic organized a workshop BUILD YOUR FUTURE WITH TECHNOLOFY-3D, which was led by Bojana Sternisa, MA and Semso Kalac, MA. The BYFTech workshop (Build your future with technology) is organized in two parts. The first part was held online and included lectures on the application of 3D technology and the opportunities it provides. The workshop also included an elementary introduction to architectural forms, as well as engineering logic during modeling. The second unit involved practical work in the ProDe laboratory: 3D modeling, 3D scanning and 3D printing. As part of the practical work, the participants, in teams, according to the given project task, created a solution model in 3D modeling software, which they then printed on 3D printers - FDM. The project team consisted of undergraduate (Aldijana Hodzic and Tamara Mracevic) and postgraduate (Sara Djikanovic) students.