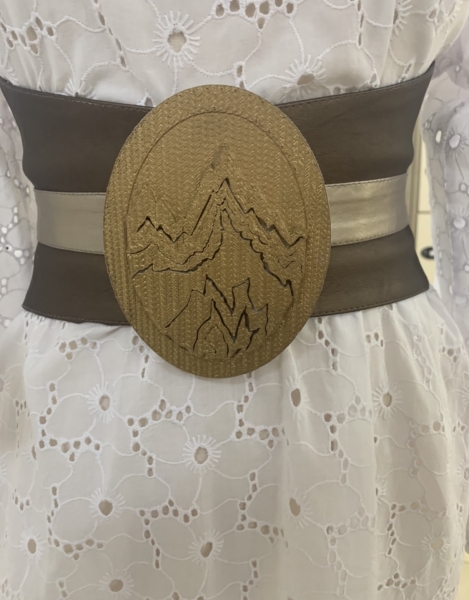 "From industrial to unique product"- Graduation thesis
Friday, July 9th, 2021.
In the second week of June, ProDe team worked on a prototype of a buckle for the belt for Graduation thesis.  It is the original idea by a student from Faculty of Design and multimedia (UDG), Kristina Mitrovic. The theme for her Graduation thesis was "From industrial to unique product".
The inspiration for this project was found in Montenegrin mountains. The initial idea was to make a few mountains with a shifts in their heights, but when our team started to work on the prototype in Solid Works programme, they came to conclusion that it is better to design one segment from a mountain, which is the height, make it complete from the beginning to the top and imitate the surface of it.
Dimensions of the model is 10x13cm with 1.5 cm for the base. Our team printed this 3D model on FDM printer using PLA plastic in white color which Kristina later on painted in gold.
In the following pictures, we present you the concept and the final product that we made in ProDe lab on FDM printer, as well as the finished model.